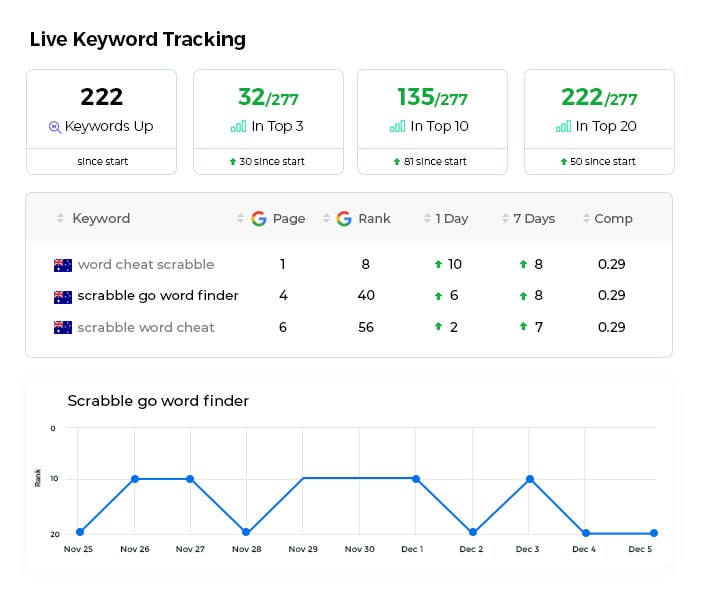 Keyword Rankings
Discover and examine the performance of hundreds of keywords on popular search engines—Google, Yahoo and Bing.
Agency clients can view how targeted keywords are progressing daily, weekly and monthly—on PCs, smartphones and other devices.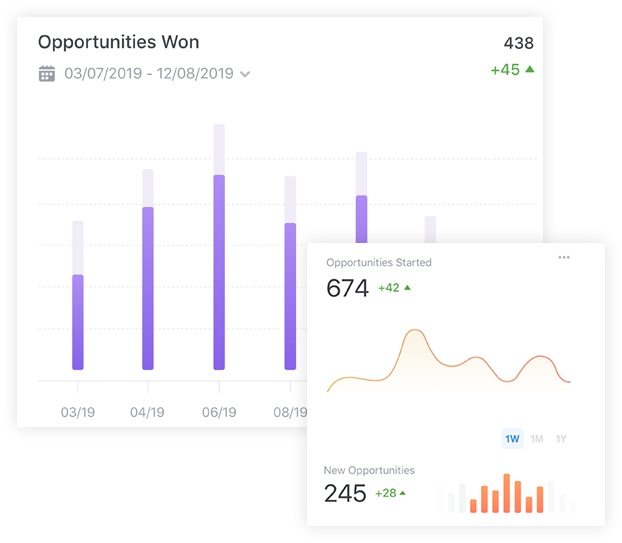 Backlink Profile
Examine your website's backlink profile up and close. Determine from where your website is receiving max links?; are they spammy or high-quality?; did you lose profitable links over time?
Many simple to complicated questions are answered. Easy integration with Ahrefs, Moz, SEMrush and many other tools.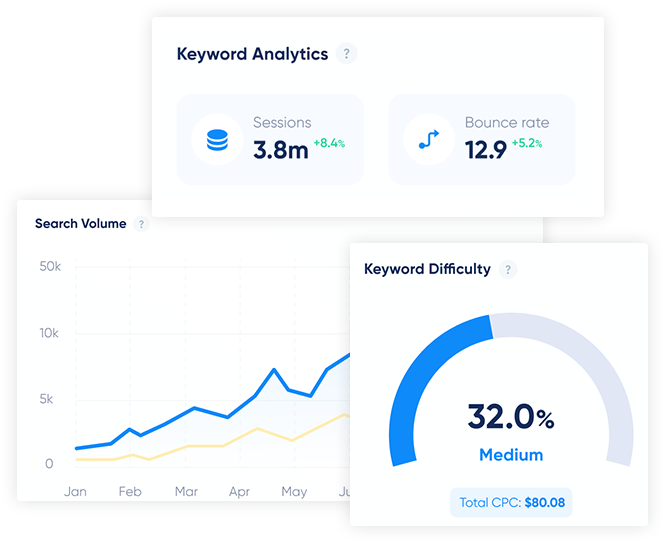 SEO Site Audit
What's your website's health score? Get to know what's not visible to naked eyes. Our technical SEO audit uncovers performance glitches that hinder user experience & negatively impact website ranking on popular SERPs.
Fix the broken links, implement redirection. canonical tags, and so much more.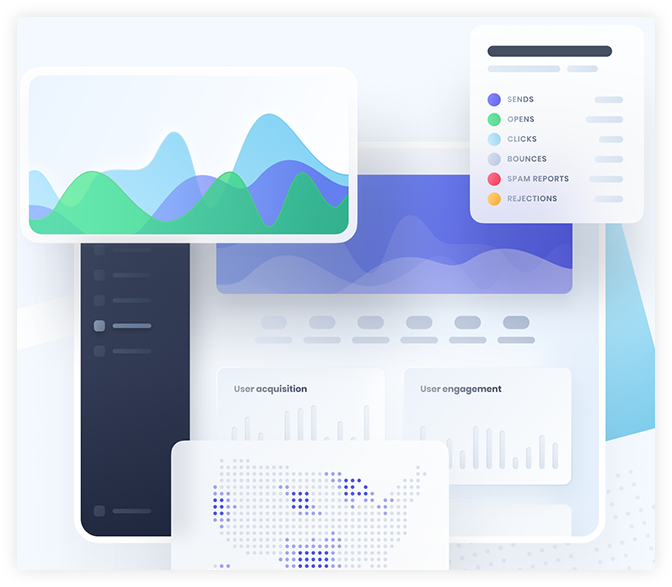 Website Analytics
Integrate with Google Analytics and unlock useful performance data about SEO campaigns. Find out the no. of users, average session per page, bounce rate, organic/paid traffic, business leads and more.
Agency clients will know what's driving or hampering their website's SEO and marketing ROI.